Dr. Joseph Barker Travels as Team Doctor for NCAA Tournament - Joseph U. Barker MD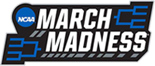 Raleigh, N.C (March 15, 2018) – Raleigh Orthopaedic Clinic Surgeon, Dr. Joseph Barker, is traveling this week as the team orthopaedic surgeon for the North Carolina State Basketball team for the first round of the NCAA Tournament. The first game is March 15, 2018 and NC State University will be competing against Seton Hall in Wichita Kansas. One of Dr. Barker's many responsibilities is traveling with the team to tournaments to provide medical care. Dr. Barker is currently co-head team orthopaedic surgeon for the NHL Carolina Hurricanes, and is a team physician for NC State University and Broughton High School.
"College basketball in March is a very exciting time of year and I am truly excited to be a team physician for the NC State men's basketball team. I have had six previous knee surgeries personally due to basketball injuries, and I believe I bring a unique combination of understanding and experience to treating basketball players. Additionally, my time as a doctor with the Chicago Bulls provided me powerful treatment algorithms and advanced techniques on how to treat orthopaedic conditions in elite basketball players, "says Dr. Barker.
Dr. Barker grew up in Asheville, NC. He attended Wake Forest University for his undergraduate degree, where he received an academic scholarship and graduated with a 4.0 GPA. He attended Duke University School of Medicine on an academic scholarship and was awarded a Howard Hughes Fellowship for his orthopaedic research. He completed his surgical internship and his orthopaedic residency at Cornell University/Hospital for Special Surgery in New York ranked by U.S. News and World Report as the #1 orthopaedic hospital in the nation. He then was selected for a Sports Medicine Fellowship at the prestigious Rush University Medical Center in Chicago, where he was an assistant team physician for DePaul University, Chicago Steel Hockey, the Chicago White Sox, and the Chicago Bulls.
Dr. Barker has authored over 20 book chapters and scientific articles on hip, knee, and shoulder injuries. He is on the editorial board for the Journal of Knee Surgery and is a member of the International Cartilage Repair Society. His clinical and research interests include: ACL injuries, rotator cuff tears of the shoulder, meniscus surgery, hip arthroscopy, and cartilage repair. Having been involved in athletics for years with multiple personal sports injuries, Dr. Barker brings a unique understanding, knowledge, and dedication to providing quality care for patients of all ages and activity levels.
For more information about Dr. Barker, please visit: www.josephbarkermd.com.